Do you want to try your hand at skateboarding with the experts, or see amazing skaters in action? Dover District Council is bringing a special event to the newly renovated skatepark in Pencester Gardens in Dover on Saturday 1 October.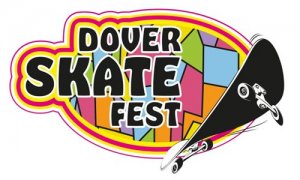 Dover SkateFest will include competitions and demonstrations from 12 noon to 4pm, plus live entertainment throughout the day and a range of traders. The day is being organised on DDC's behalf by Dover Activity Parks.
The day will also feature free coaching sessions from 10am to 12 noon with qualified coaches. Coaching sessions will need to be booked in advance.
This follows news that DDC has completed an £8,500 programme of repairs and refurbishment to the Pencester Gardens skatepark, including giving it a colourful new look. The Council's in-house maintenance team undertook the work, which also included renewing areas at the base of the ramps and replacing panels.
Set in Pencester Gardens in the heart of Dover town centre, the skatepark includes a range of ramps, pipes, steps, and rails suitable for skateboard, roller blade, BMX and scooter users.
Cllr Oliver Richardson, DDC's Cabinet Member for Corporate Property, said: "We are delighted to be able to support Dover SkateFest. This is a great opportunity for people to try out the new-look facilities, enjoy a day of entertainment, and see skaters in action. Pencester Gardens is one of our most popular skateparks, and we were very pleased to be able to give the facility a makeover to help bring it back into full use."
For more information about Dover SkateFest or to book a free coaching session, visit
www.dover.gov.uk/skatefest
.