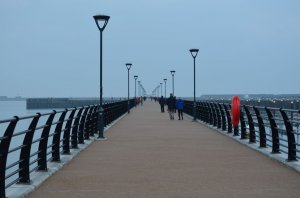 Dover's new Marina Pier opened to the public for the first time late yesterday afternoon (Friday, 3 May 2019).
As news spread of the opening, more people headed for the pier to be among the first to stroll out to the end of the new structure and take in the views of the seafront, town, and the redevelopment work going on at the Western Docks.
Joggers and cyclists were among those who used the pier in its first hours. The pier is open from 7am to 9pm throughout the summer months..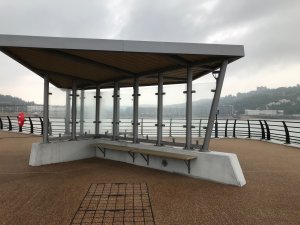 The new bascule bridge has also been opened so motorists can now drive along the entire length of the seafront and continue over the old swing bridge to the Union Street junction with the A20.
Work on the revival of the rest of the dock area, including the marina curve walkway, clock tower square, cargo terminal and distribution centre, is on-going.