Tributes have been paid to a Dover mother who was once ranked as one of the top female snooker players in the world.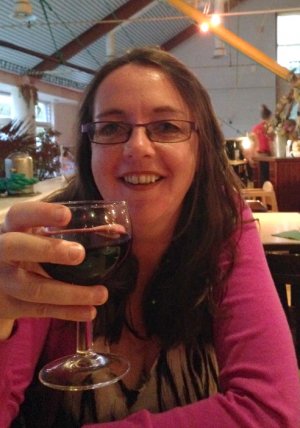 Dawn Wells, who died aged 46, was diagnosed with cancer in 2015. She and her partner Simon had two sons, Daniel and Matthew, and a Requiem Mass celebrating her life was held at St Paul's Roman Catholic Church in Dover.
The fourth of five children born to Keith and Theresa Wells, she was baptised at St Thomas' Church in Deal, and received first Holy Communion and was confirmed at St Benedict's in Ramsgate.
She went to Dame Janet infants and junior schools and Ellington Girls' School in Ramsgate. She enjoyed music, played the clarinet, sang in St Benedict's Church choir and, with her older sister Tanya and brother Mark played in the Broadstairs and St Peter's concert band, performing all over East Kent and in northern France.
It was during her teenage years that Dawn and Mark discovered snooker, learning their skills on snooker tables in police stations where their father served as a police inspector.
Part of their houses in Ramsgate and later Whitfield were converted into snooker rooms, and soon became a Mecca for budding male snooker players who wanted to beat her. "With most, she toyed for a frame or two, then she showed them how to play amid good natured banter," her father recalled.
"Rarely a day went by that we didn't have a houseful of people, young and old, wanting to test their skills against two teenage snooker whiz-kids, but mainly they wanted to beat Dawn."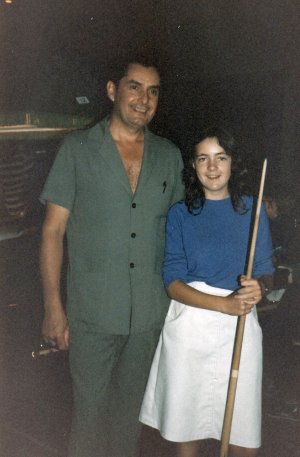 In their school holidays they often played snooker at holiday villages, rubbing shoulders with the top professionals who were giving exhibition matches.
By the 1987/88 season Dawn reached a world ranking of 13 on the ladies snooker circuit and played in competitions countrywide.
Having also taken up an interest in downhill skiing, there was sometimes a conflict of interest between snooker and skiing. "She was quite a good, though recklessly fast, skier, but a better snooker player," said Mr Wells.
She skied in Europe and the United States and, in the winter of 1994, with her younger sister Laura-Ann, took part as a guest in the annual North American Police Ski Championship, an international competition, in Colorado.
She joined P&O in 1989 as a stewardess, remaining with them for eight years, and becoming a senior stewardess. For most of that time the ferry company also sponsored her snooker career.
She later worked for Ladbrokes, first as a cashier and later as deputy manager, and she also worked as senior cashier with the International Currency Exchange at the Eurostar station at Ashford and at the Travelex foreign exchange bureau.
In January 2010 she became an interviewer with the Office for National Statistics where she made many good friends.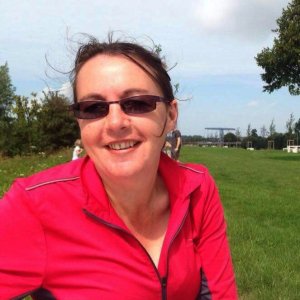 After being diagnosed with cancer, Dawn was determined that her life, however long it might be, would not be defined by the disease. As well as working shifts with ONS and Ladbrokes, and despite undergoing surgery, chemo and radiotherapy. she became a school examination invigilator.
Reflecting on their daughter's life, Mr Wells said: "Our mischievous, charming, pretty, talented little girl matured and blossomed into a beautiful, warm-hearted, loving mother, daughter, sister and friend."
Donations in her memory are being made to the Pilgrims Hospice, Canterbury, via undertakers WJ Farrier and Son, 161 London Road, Dover, CT17 0TG.