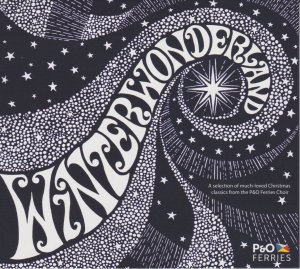 It may not be destined to be the Christmas number one album, but for many local families it will certainly be the top of their charts.
The P&O Ferries Choir Christmas CD, which was launched in the chapel at Dover College with a stunning performance by the choir, is now on sale.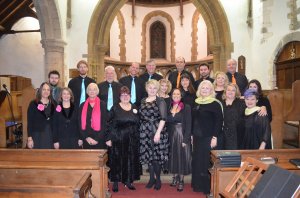 Photo credit: The P&O Ferries Choir at the launch of their CD at Dover College chapel
And people will get the chance to hear some of the songs at the choir's Christmas concert at River Parish Church.
Called Winter Wonderland, the CD contains 12 tracks with a festive theme and is the choir's second album. It was recorded over two days in the middle of summer in the Church of the Ascension in Blackheath.
Songs featured include Walking In The Air from the popular film The Snowman, Sleigh Ride, Jingle Bell Rock and, of course, Winter Wonderland.
It also includes Torches, Holy Night, Silent Night - in which one of the choir members Michael Schlamm plays the viola - and Carol of the Bells.
Also on the CD is Leonard Cohen's Hallelujah, as musical director Hilary Campbell explained, for no other reason than it was a Christmas number one!
The audience at the launch couldn't fail to have been impressed by the power and sensitivity of the choir's performance of some of the songs, as well as the raw emotion of Somewhere In My Memory.
The concert at River Parish Church is on Friday 21 December at 7.30pm, with the doors opening at 7pm. It will be followed by refreshments in the church centre. Tickets on the door are £5 for adults and children under 16 free.
Tickets will also be available online via Ticket Source via the P&O Ferries Choir Facebook and Twitter pages.
The CD costs £10 and will be on sale at the concert, as well as from P&O Ferries offices at Channel House, Channel View Road, Dover, although numbers are limited.