Father and son Bob and Alex Ayling from Dover have thanked everyone for their support after winning a share in the £100,000 first prize on the television programme Hunted.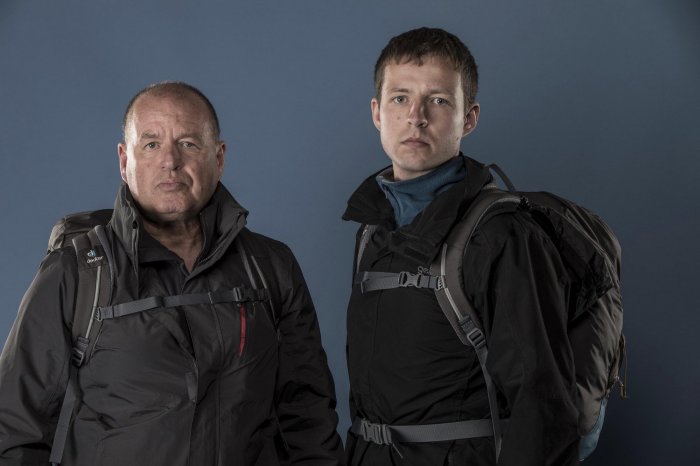 Photo credit: Channel 4
Millions of people tuned in last night (Thursday, 8 February 2018) to watch the final episode which saw the team of hunters - led by former Metropolitan police officer Peter Bleksley - trying to close in on the four remaining contestants. Originally nine "escapees" went on the run in Manchester, and five were caught in various parts of the country.
Those who were still free at the end of the 25 days, and reached a set location, shared the top prize.
Bob and Alex had already split up in the hope of improving their chances of evading capture.
Alex, a postman, had revealed how Asperger's Syndrome had affected his life, making it difficult for him to make friends, and to initiate conversations with strangers. He had received a lot of support on social media from people who were inspired by the way he tackled the challenge. And he overcame his difficulties to ask people for help.
In the last episode, Alex was helped by several people who drove him to the south west and then to within a short distance of where the contestants had to make their final escape, Greenway Quay alongside the River Dart in Devon.
Bob, who had made a similar journey helped by friends, had camped in the area overnight and in the last few hours had to hide from the hunters' helicopter which was looking for all the fugitives.
Alex and Bob met up as they both ran down the road towards the quay, and boarded the boat to freedom.
Speaking directly to the camera, Bob hugged his son and said: "This is someone who I was told would never go to a mainstream school and would never hack it in life.
"There you go, look at the winner."
When the screening of the final episode ended, Alex posted a Tweet to their supporters: "To everybody who showed their support throughout the entire series, my dad and I would like to thank every single one of you for your kind words and praise. Being on Series 3 of Hunted was one of the most incredible experiences of my life; a once-in-a-lifetime opportunity."
Even the hunters seemed to have a soft spot for Alex. A tweet from Hunted HQ read: " Alex, can you stop capturing the hearts of the nation please? I'm the one that's supposed to do the capturing."
And a member of one of the teams of hunters, Nicola Thorn, wrote: "Well done to all of the winners, but most of all to Bob and Alex. Although I hate losing, it's been a pleasure to watch your journey and see your relationship grow even stronger. Very well deserved indeed!"
Two other contestants, singing duo Daniel Murphy and Joseph Appleton from Preston, also escaped, and so the four winners receive £25,000 each.