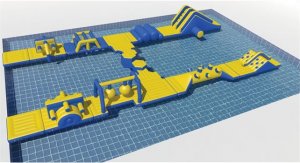 A new attraction is set to make waves at the new £26m Dover District Leisure Centre. Every weekend the main swimming pool will host 'Inflatable Fun', a giant Atlantis Aqua inflatable assault course measuring 21.5m long by 10.4m wide.
Hour long sessions will be held every Saturday and Sunday from 2pm to 3pm, and 3pm to 4pm. Children must be aged five and over, and children aged 8 or under must be accompanied in the pool by an adult. Sessions include a safety briefing and lifejackets.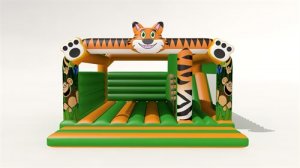 The new leisure centre will also feature fun for younger visitors with 'Active Play & Bounce' a jungle themed dry-side inflatable hosting sessions for toddlers on Wednesdays and Fridays from 9.30am to 10.30am, and 10.30am to 11.30am. There is space for 30 children at each session and they must be accompanied by an adult.
Tony Crafer, Contract Manager, of the new Dover District Leisure Centre, said: "Who said keeping active couldn't be fun! As well as boasting some of the best health and fitness facilities in the Dover district we wanted to make sure that we offered a wide range of fun activities for all the family."
The new leisure centre opens early in 2019.