An e-fit has been released by officers investigating a suspicious incident in Dover. It happened on Old Park Hill at about 3.10pm on Wednesday 4 October 2017.
A teenage girl was walking with a friend when a man approached her and asked if she could help him remove something from his van. The girl declined and left the area, and the man drove away.
No criminal offences were reported but officers would like to trace the man to discuss what happened.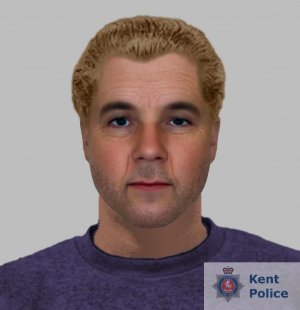 He is described as being in his 40s, white, with sandy-coloured hair. He was wearing jeans and a jumper.
Anyone who can help is urged to call the appeal line on 01843 222289 quoting reference SI/ZY/9038/17. You can also call Kent Crimestoppers anonymously on 0800 555111.