A Dover resident who threw bricks and other objects at both left and right-wing demonstrators has been jailed for 20 months.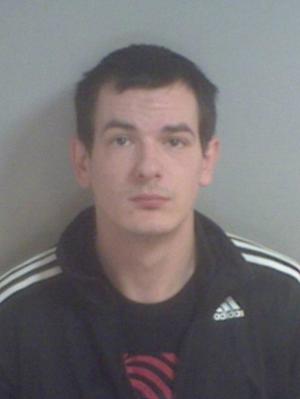 Aaron Buttress, 26, is one of more than 50 people arrested so far in connection with disturbances in the town on Saturday 30 January 2016.
He was charged with violent disorder after being caught on CCTV throwing objects at demonstrators from both sides.
Buttress pleaded guilty and was sentenced at Canterbury Crown Court yesterday (Monday, 16 May 2016).
Meanwhile, Syed Bokhari, 29, of Shepiston Lane in Hayes, London, received a 12-month community order and must carry out 150 hours of unpaid work after pleading guilty to a public order offence for fighting during the demonstrations.
He was sentenced at Thanet Magistrates' Court on Friday 13 May 2016.
Chief Superintendent Andrea Bishop of Kent Police said: "My officers are continuing to work tirelessly to identify all those responsible for offences committed both before and during the demonstrations in Dover on 30 January.
"The actions of those sentenced so far were completely unacceptable and the people of Dover should not have to put up with this type of disorder in their town.
"Kent Police has a statutory duty to facilitate peaceful protest, but their actions were most certainly not peaceful and they have been brought to justice as a result.
"I hope our action to date demonstrates that we will not tolerate anyone who comes to Dover intent on causing trouble, and we will be relentless in our pursuit of those we suspect of bringing disorder to Kent.
"We have been working closely with police forces across the UK in making these arrests, and I believe this sends a clear message to others that it does not matter where you live. If you are suspected of committing a crime you will be tracked down, arrested and put before the courts."