22 January 2008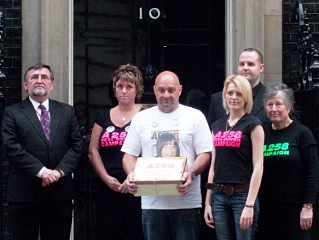 SAMANTHA ROAD SAFETY CAMPAIGN
"Action at last on the A258" says MP.
Dover & Deal MP, Gwyn Prosser, says that the sterling efforts of local people who have been supporting the Samantha Road Safety campaign are at last bearing fruit, with confirmation this week from a Government Minister that a multi agency Working Group is to conduct a review of the A258 and an investigation into the causes of all the recent accidents. The news came following the presentation of a 15,000 strong petition to the Prime Minister made by Gwyn and the parents of Samantha Horne, who was tragically killed on the Deal to Dover road last May.
Gwyn said:
"I'm very pleased that we are seeing action at last on the dangerous Dover to Deal road which has sadly claimed four lives in the last twelve months alone. The petition we presented to No 10 has been considered by the Roads Minister and he has written to me with the news that our call for a comprehensive review of the road has been granted and KCC has established a multi agency Working Group to carry out this work.
"This is good news for the campaigners and for everyone who uses the A258 and the fact that the Working Group will include the Highways Agency, Kent Police and the District Council will add influence to any recommendations it comes forward with. I commend all the helpers and the Dover Forum for supporting the campaign and helping us achieve this important breakthrough.
The Picture shows MP Gwyn Prosser at No 10 Downing St with members of the Horne family. See more info in earlier feature at bottom of page.
Feel free to add your comment by clicking on the Comment Bar below.
_________________________________________________________________________________________________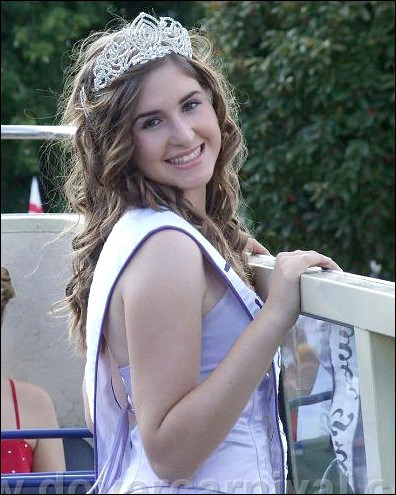 Feb 05 - DCAL Carnival Princess Saskia Wadsworth- Smith
celebrated her 16th birthday today Feb 5. Saskia seen here in her full DCAL regalia has enjoyed her year with the carnival organisers. Vivacious and fun, Saskia enjoys herself in many ways, and particularly so when threading the boards as an actress. She has been in many local productions.
Saskia also excelled on her trip to New York late last year and wrote about her whole adventure here on Doverforum. It was one of our most popular features and can still be seen in our old magazine section. It went down well too in her school...the Dover Grammar School for Girls.
_______________________________________________________________________________________________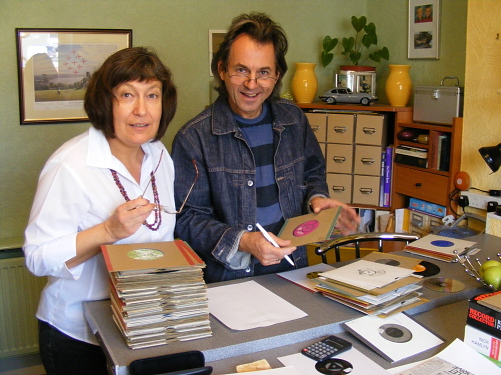 Jan 24:
Many of you will have seen the story in both of todays local papers(Jan 24) about the enterprising Janet Pott, former hospital radio worker, who has managed to raise a staggering £1000 by selling off some of the old records, which were once so happily played at the local station. She has raised this fantastic amount for the Demelza Children's Hospice. That's Janet in the picture on the left being helped by local dealer Tony Randall who was giving advice and tips about the rather large collection.
Despite raising this great amount, Janet finds she still has quite a collection of records left, and is determined to raise yet more money for this worthy cause. I see in the papers that she still has a number of Des O'Conner records left. If anyone wants to put themselves through the gruelling ordeal of listening to Des O'Conner for hours on end, then please contact Janet at your earliest convenience. I am taking a cynical lift there from the comedy archives of Morecambe and Wise, but seriously though, Des is a fine entertainer and gives hours of crooning fun and pleasure. Janet also has a number of other records by Cliff Richard, Herman's Hermits and so on.
Many thanks to Terry Nunn for the info. Will see if Terry has a contact number. I think the number in the DE is for Kathy Bailes..but will double check and come back. A huge congrats to Janet for her sterling effort.
Here we are with a contact number, so to grab all those old favourites "woke up this morning feeling fine!!" ..call 205411. It's actually Terry's number who will liaise. Get dialing as the cause is great.
Add a comment, scroll down to blue bar below -always welcome.
____________________________________________________________________________________________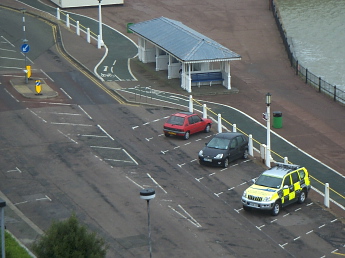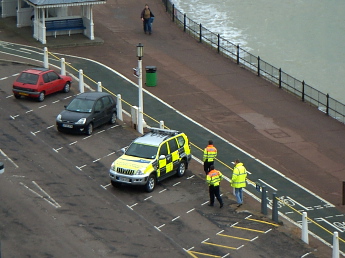 So what's so remarkable about these pictures..well, not a lot, its true. However a small glimmer of interest was aroused by the illustrious superfluoresced bods of the Highways Agency arriving on the very grey seafront today Jan 24.They had a general stroll about and went for a serious look at the dock exit, perhaps contemplating the pitfalls of the new proposed scheme. Let us hope they also took a sideward glance at the parking idiocy. Take a look at the picture on left, the first parking bay clearly juts out well into the oncoming traffic lane, perhaps as much as halfway, as do the rest of them. Doh! Thats not the only thing wrong with it of course, but we have had all that before to the point of exhaustion.
____________________________________________________________________________________________
press release - add your comment below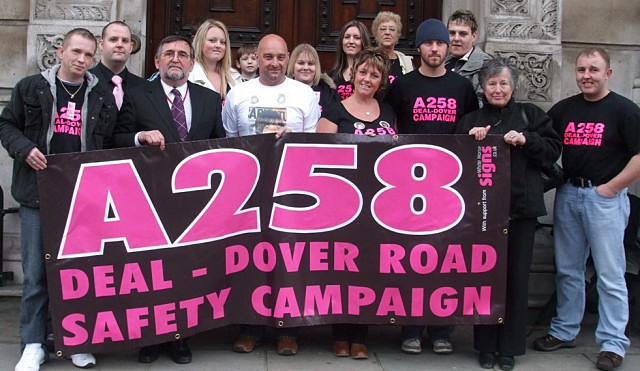 A258 DEAL-TO-DOVER ROAD SAFETY CAMPAIGNERS PRESENT THEIR 11,000 STRONG PETITION TO No 10.
Dover & Deal's MP, Gwyn Prosser, took 15 of the A258 Road Safety Campaigners to the House of Commons this week and after showing the group around the Palace of Westminster, he lead a smaller delegation to 10 Downing Street and presented the campaigners' 11,000 strong petition to officials for putting before the Prime Minister.
Photo shows front ctr, l-r Gwyn, Trevor Horne and Lesley Horne surrounded by the campaign group.
There have been many calls for safety improvements on the Dover to Deal road but the current campaign was sparked off following the tragic deaths of 11 year old Samantha Horne and David Wilson in separate road accidents last year.
Samantha's father, Trevor Horne said:
"Visiting Parliament and presenting our petition to No10 has been quite an experience and we are grateful to our MP, Gwyn Prosser for helping us launch our petition and making all the arrangements for the Downing Street presentation. None of us will ever get over the tragic loss of young Samantha but if our campaign is successful in making the A258 safer and lessening the likelihood of further unnecessary loss of life – then we will take some comfort by knowing that her death has not been in vain"
Gwyn says:
"The Horne family and the other campaigners have done a tremendous job in attracting so much support for their petition. By the time we handed it into No 10 it had reached the 11,000 mark which represents a very high proportion of the local population and demonstrates how strong people's feelings are for safety improvements on the A258.
"The presentation to the PM will be brought to the attention of Kent County Council who have responsibility for the road and we will follow this up by pressing for a meeting with KCC's Highways Agency in order to convince them of the need for a comprehensive safety survey of this dangerous road."
The petition, which was published last June reads as follows:
PLEASE SUPPORT THE SAMANTHA (A258) ROAD SAFETY CAMPAIGN
"On the 26th May, 11 year old Samantha Horne was tragically killed in an horrific road traffic accident on the A258 road between Dover and Deal. This is the third fatality on the road since December 2006 and it follows many other serious accidents in past years.
Samantha's family and friends have asked me to join their campaign to press Kent County Council into raising safety standards on the A258 and I am helping them launch their campaign by publishing the attached SAMANTHA (A258) ROAD SAFETY PETITION which I hope you will sign"
Gwyn Prosser MP
We the undersigned, support the SAMANTHA ROAD SAFETY CAMPAIGN and call upon Kent County Council to listen to the views of local people, conduct an urgent safety review of the A258 and to come forward with proposals for improvements, including such measures as dualling, road straightening, upgraded road markings and the installation of permanent average speed cameras.